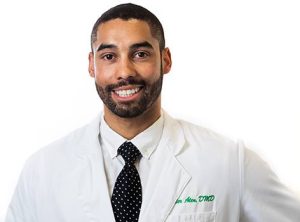 Dr. Aten, a native Vermonter, obtained his undergraduate degree from the University of Vermont and received his doctorate in dentistry at the University of Connecticut School of Dental Medicine.
Dr. Aten then completed a General Practice Residency in dentistry at Saint Francis Hospital in Hartford, Connecticut. The residency included advanced training in general dental services, focusing on the delivery of comprehensive dental care. He has since attained several certifications that include sedation dentistry, Invisalign® clear aligners, dental implants and other state-of-the-art techniques.
Returning to Vermont, he practiced in the local area before joining Green Mountain Dental in January of 2018. In his free time, Dr. Aten enjoys many of Vermont's outdoor activities, including fishing, hiking, camping and skiing.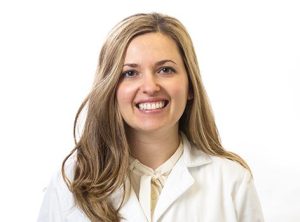 Dr. Nusi P. Brown received a Bachelor of Science degree from the University of Hartford in Connecticut and a Doctor of Dental Medicine degree from the Tufts University School of Dental Medicine. At Tufts, she received an award for outstanding achievement in operative dentistry.
Dr. Brown is passionate about dentistry and can provide care for both children and adults. She resides in Burlington with her husband, a ninth generation Vermonter, and their son Jasper.
Dr. Brown enjoys reading, exercising, cooking and gardening in her free time.